HIVAMAT® Therapy at River Chiropractic & Wellness
Histological Variable Manual Therapy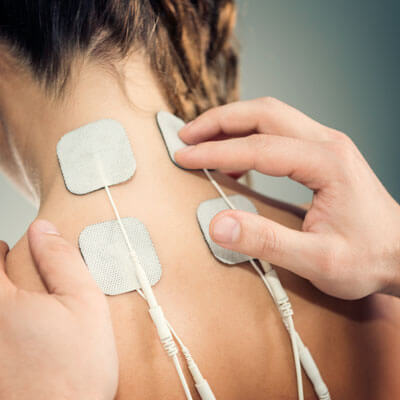 HIVAMAT® therapy is a new & exciting modality. By creating deep, relaxing, oscillatory vibrations, inflammation is relieved, allowing the body to heal faster from both acute and chronic conditions. Our practice members have had great results from this non-invasive treatment. HIVAMAT® therapy has become an integral tool at River Chiropractic & Wellness.
HIVAMAT® is a unique, patented treatment method. Its special structure allows biologically effective oscillations in tissue using electrostatic attraction & friction.
In contrast to other therapies, these pleasant oscillations have a gentle and deep-acting effect on all tissue components (skin, connective tissue, muscles, blood and lymph vessels.) The following physiological effects of HIVAMAT® therapy are clinically proven:
Helping Healing Processes
With HIVAMAT® therapy, swelling, redness and edema can be relieved pre and post-operatively considerably faster than with conventional therapies. Because it can be used at an extremely early stage, wound healing processes are stimulated and accelerated, local inflammation is inhibited and pain is significantly reduced over a sustained period. Scar quality is improved.
For traumatic and neurological injuries and damage, HIVAMAT® has a significant edema-reducing effect, directly stimulates self-mobilization in areas relieved of pain, and enables an earlier return to active forms of therapy and activities of daily living. In brain stroke rehabilitation it is used for gentle and effective lymphatic drainage.
For Pain Syndromes
In indications such as Fibromyalgia, Complex Regional Pain Syndrome, etc., accompanied by chronic pain, HIVAMAT® has a strong pain-relieving effect. This establishes the possibility to tackle impairments in daily life, fatigue, muscle stiffness, fears and depression.
---
HIVAMAT® Therapy Rocky River, Lakewood OH | (440) 409-0909