Orthotics at River Chiropractic & Wellness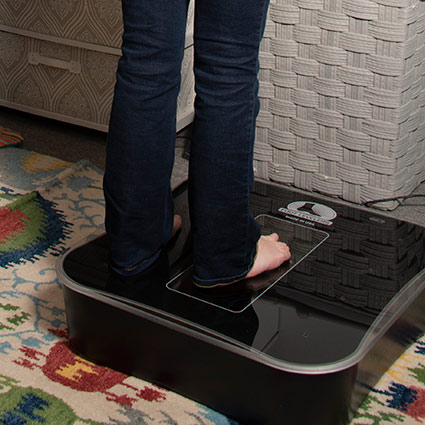 Orthotics are devices inserted into shoes to create a stable foundation for the body. Custom orthotics are designed to your foot's unique specifications and are a useful tool for balancing and stabilizing your feet, which in turn creates a stable base for your ankles, knees, hips, spine, and neck.
At River Chiropractic & Wellness, we offer Foot Levelers custom orthotics. When people hear the word "orthotic," they often think of chunky, impractical, old-fashioned shoes.
However, modern orthotics are inserts that can be placed inside any shoe. There are full-length inserts and shorter inserts. Foot Levelers can even make custom orthotic flip-flops!
Chiropractic Care and Orthotics
Although orthotics go inside your shoes, they are not used just for foot pain. Because orthotics create a stable foundation, they help create a musculoskeletal balance that may help relieve pain throughout the body. Some common reasons we recommend custom orthotics include
Orthotics may help your chiropractic adjustments hold longer, so you can heal better. If you get adjusted and then return to walking around on an unstable foundation, your body will try to compensate and move back out of alignment. However, if we adjust you and you are then able to walk around with the balanced foundation created by your adjustment and maintained by your custom orthotics, your body can maintain its alignment better.
The Process
Getting custom orthotics is quick and easy. First, we take a non-invasive scan of your feet. The scan takes about two minutes. The program then generates a 3D image of your foot, and the report shows exactly where your feet are out of alignment. The scans are sent to Foot Levelers, and in a week or so, we'll have your new custom orthotics ready for you.
Dr. Laura recommends re-scanning every two years to ensure you have the best foundation possible that is up to date with your body's ever-changing needs.
Learn More Today
Orthotics are not for everyone, the scan is included in your examination to assess the need. Contact us today to find out if custom orthotics can benefit you or if you would like to learn more.
CONTACT US
---
Orthotics Rocky River, Lakewood OH | (440) 409-0909