Physical Rehabilitation at River Chiropractic & Wellness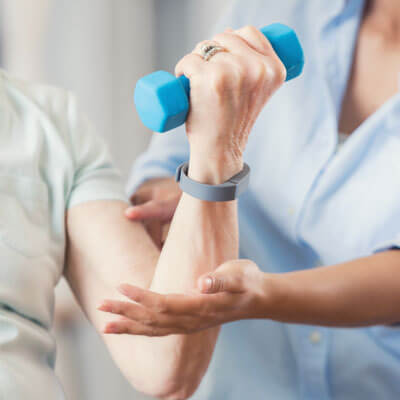 Physical rehab is a great method of pain relief that targets muscles. At River Chiropractic & Wellness, we give every patient physical rehab exercise to do at home that is specific to each patient. Exercises are given to help stretch, strengthen and stabilize muscles that have been weakened or are too tight.
Our Other Services to Help your Body Heal
We work with the spine and limbs, offering various therapies to provide quick pain relief. We help patients to strengthen weakened muscle groups, improve movement and make them less susceptible to re-injury.
Our practice also provides the following services:
Kineseo® Taping
Myofascial release
Therapeutic exercises
Dry needling
Acupuncture/auricular therapy
NIR light therapy
Cold laser therapy
Chiropractic Care and Physical Rehab
We will begin your care with chiropractic adjustments, targeted exercises, and appropriate therapies. After a few adjustments, Dr. Laura can see how your body responds to care. At that point, she will add any other modalities that are appropriate for your specific condition.
We'll send you the explanation of the exercises via text or email. Dr. Laura only prescribes a few specific exercises, making it a manageable amount to incorporate into your day-to-day routine and easy to do at home.
Sticking With Your Program
Patients who adhere to their rehab program (homework) in combination with their adjustments tend to get better quicker and stay better longer than those who don't adhere to care instructions. When the muscles are strengthened and stabilized, they can help your spine hold adjustments longer. In turn, you function better allowing you to improve your quality of life in all areas including family, work, and recreational endeavors. When you feel your best, this lowers stress allowing you to enjoy your life to the fullest, not being held back by pain and limitation due to misalignment and muscle imbalance.
Book Today
Contact us today to schedule your first appointment.
CONTACT US
---
Physical Rehabilitation Rocky River, Lakewood OH | (440) 409-0909